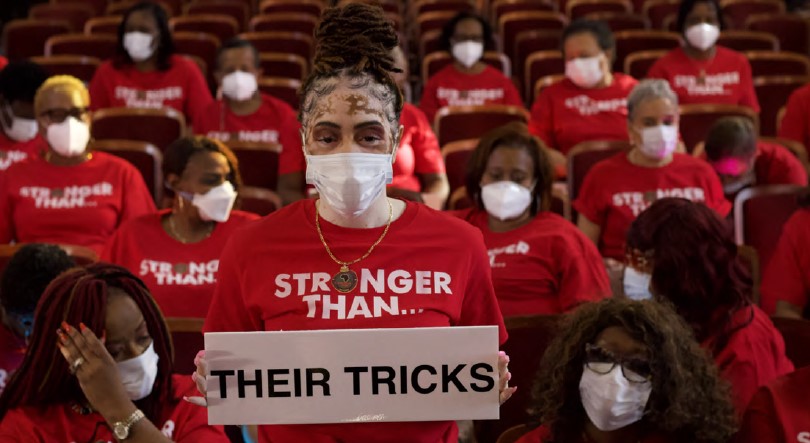 Circumstances throughout time have required that women rise above their fears,
falls, health crises, losses, anxieties, traumas, doubts, perceptions, and a litany of
conditions which, in that moment, might challenge their human resolve. To be
STRONGER THAN has been the internal and external drive necessary for women
to face and endure obstacles beyond personal, historical, familial, transitional,
and vast domains for over 400 years and beyond – still standing, whether in name
or legacy known or unknown.
Embracing the 2022 National Women's History Month theme as selected by the
National Women's History Alliance (Providing Healing, Promoting Hope), the 400
YAAHC will commemorate the resilience and optimism of women spanning from
1619 to today.
Key outreach and organizing efforts have begun across the country in places like
Charlotte, North Carolina; Los Angeles, California; Houston, Texas; Washington,
DC; Chicago, Illinois; Kansas City, Missouri, Wichita, Kansas; and Pine Bluff/Little
Rock, Arkansas. As a result, over 400 women engaged to date along with
National Park Service Underground Railroad Network to Freedom members are
projected to convene virtually on March 10, 2022, marking the 200th anniversary
of the birth and the strength of Harriet Tubman with the campaign's national
summit. Promos and social media spotlights will occur throughout the campaign
and will offer virtual snapshots of diverse women today and in history who were
able to meet and overcome insurmountable obstacles and unknown capacities to
emerge STRONGER THAN.