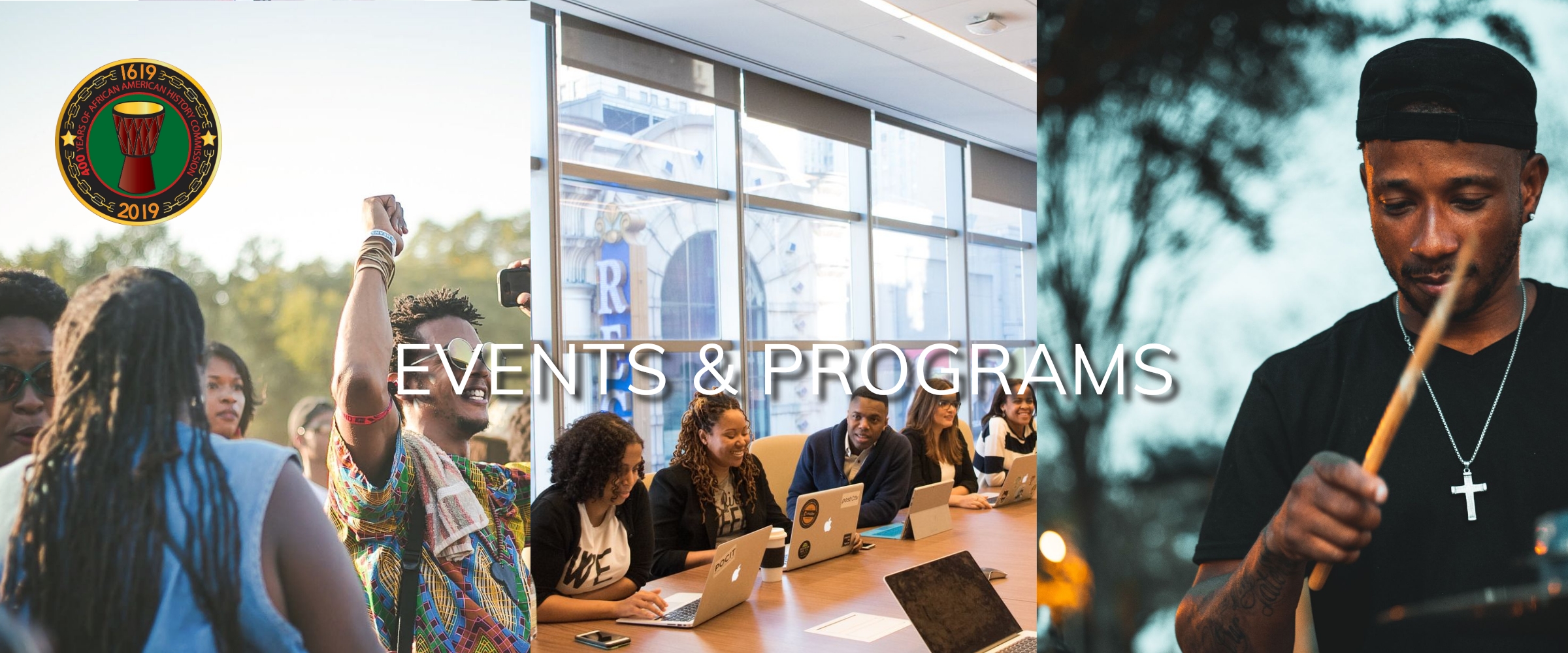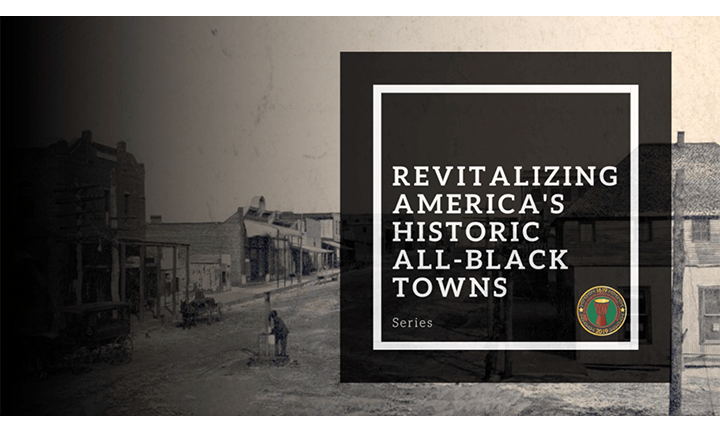 African Americans created dozens of all-Black towns after the Civil War in communities like Boley, Clearview and Tullahassee, Oklahoma, and Nicodemus, Kansas. Conceived as oases of opportunity and lands of liberty for beleaguered Black Americans, particularly those from the Deep South, these havens offered a perceived escape from entrenched southern racism, available land for economic exploitation, and an opportunity to demonstrate Black excellence. Today, only a fraction of these historic all-Black towns still exist. The surviving communities, many of them in Oklahoma, struggle to remain relevant. Explore the series here!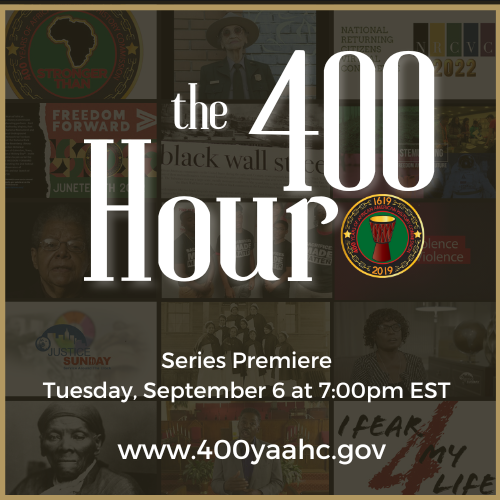 The 400 HOUR is a new weekly streaming program brought to you by the 400 Years of African American History. The premiere episode that screened first on Tuesday, September 6 includes a story about a Miss Black USA luncheon that the Commission hosted in Washington, DC, and the launch of I Fear 4 My Life, a campaign that examines the killing of people of color by law enforcement. The 400 HOUR is a must-see program that represents Black Excellence and promotes contributions African Americans have made and continue to make to this country. Stream it here!
---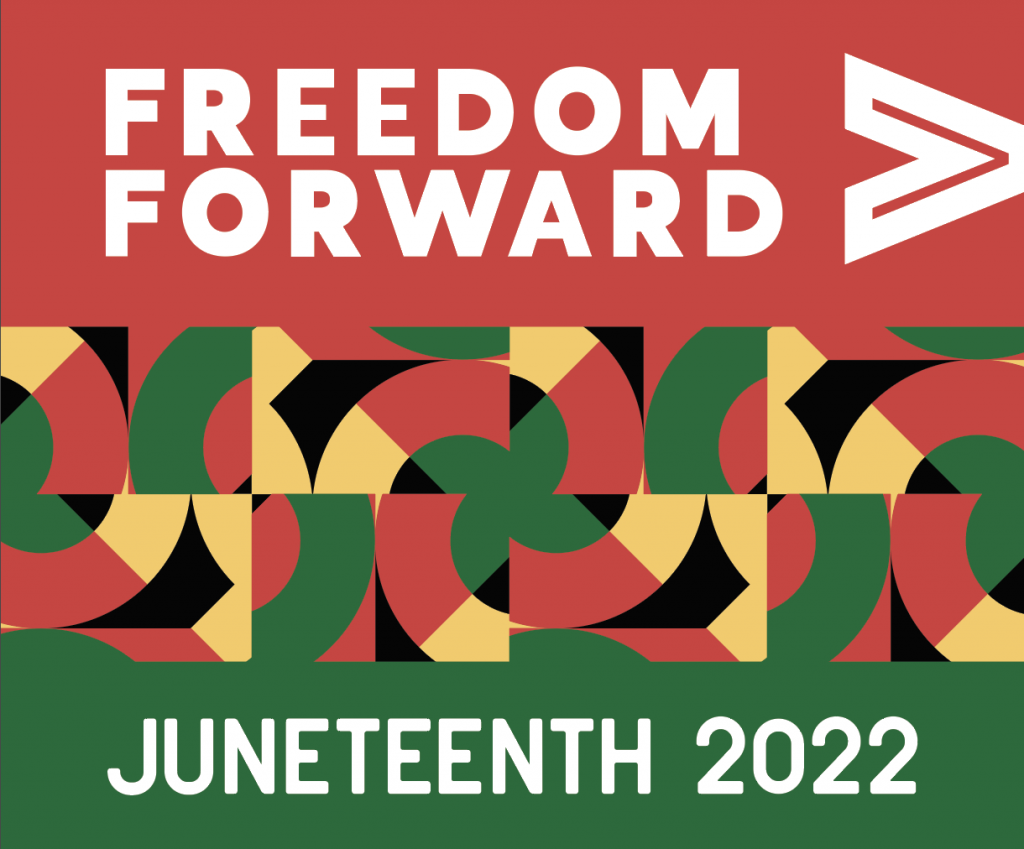 The 400 Years of African American History Commission and collaborating partners – Fort Monroe Authority, Virginia, Fort Monroe National Monument and the National Underground Railroad Network to Freedom Program of the National Park Service, the Rosenberg Library and Galveston Historical Foundation of Galveston, Texas, and National History Day® – invite municipalities to join us for the kickoff of FREEDOM FORWARD commemorating the 2nd federal holiday observance of Juneteenth and our launch of America250. Learn more about the program and stream the recording of the event from June 19th here!
---
STRONGER THAN
This campaign engaged over 400 women in key outreach and organizing efforts along with National Park Service Underground Railroad Network to Freedom members across the country in places like Charlotte NC, Los Angeles CA, Houston TX, Washington DC, Chicago IL, Kansas City MO, Wichita KS, and Pine Bluff/Little Rock AK. We convened virtually on March 10, 2022, marking the 200th anniversary of the birth and the strength of Harriet Tubman with the campaign's national summit. The campaign offered virtual snapshots of diverse women today and in history who were able to meet and overcome insurmountable obstacles and unknown capacities to emerge STRONGER THAN. See more here.
---
National Returning Citizens Virtual Conference 2022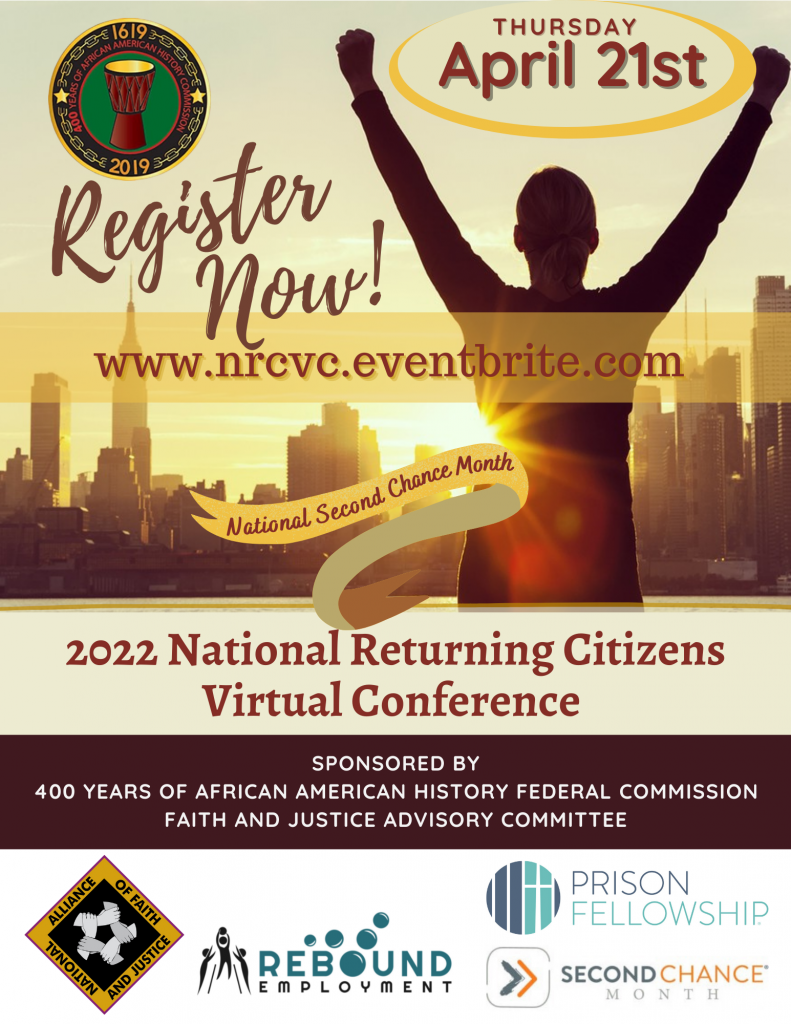 What happens after incarceration? Join us Thursday April 21 for the second annual National Returning Citizens Virtual Conference, "Another Chance," where we will come together to address issues related to reentry that not only disproportionately impact the health and safety of African American communities, but are an urgent priority for our entire nation. Registration is free and open to the public. Participate in one or more of the ten (10) breakout sessions. Listen, learn, and leave inspired with strategies to advocate for true transformative practices in your local, state and national community! Guest sponsors include the Prison Fellowship, the National Alliance for Faith and Justice, and Rebound Employment.
Recorded Conference Archive
Promotional Postcard
Plenary Sessions and Flyer
---
Justice Sunday 2022
January 16, 2022 — 12 pm to January 17, 2022 — 12 am
This year, the Advisory Committee on Faith and Justice coordinated commemorative efforts by the 400 Years of African American History Commission to engage all generations in the 2022 Justice Sunday Service Around the Clock, a compelling tribute to the life and legacy of Dr. Martin Luther King Jr. that started at noon on Sunday, January 16 and ended on 12:01am on Sunday, January 17, the federal holiday designated as the MLK Day of Service. See the full program stream separated by hour with program summaries here!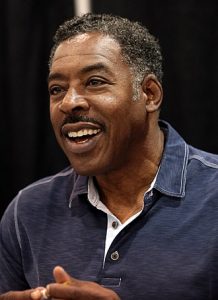 Calling attention at the top of each hour and throughout to a different pressing societal issue, highly acclaimed actor Ernie Hudson ushered in the virtual participation of a highly diverse level of legislators, national and local faith, civic, organizational, and performing adult and youth leaders in segments dedicated to history, strategy, freedom, non-violence, humanity, education, fairness, respect, sacrifices, rights, equality, and unity. Collectively, participants will encourage 92 acts of service to salute what would have been Dr. King's age.
---
2021 Winter Public Meeting
Pursuant to priorities of Public Law 115-102, the 400 YAAHC is pleased to provide this public education presentation on November 15, 2021.
---
2021 Pen or Pencil Graduation Ceremony
Join guest speaker and inaugural Miss Juneteenth Saniya Gay, the Education Advisory Committee of the 400 YAAHC, and partner, the National Alliance of Faith and Justice, in congratulating our 2020-21 Pen or Pencil mentees of social justice as our 400 YAAHC National Education Ambassadors. These 285 graduates of our sustainable virtual mentoring program have worked hard to get here, and we're so proud of what they've accomplished!

Click here for the recording of the June 15 ceremony.
---
National Returning Citizens Virtual Conference 2021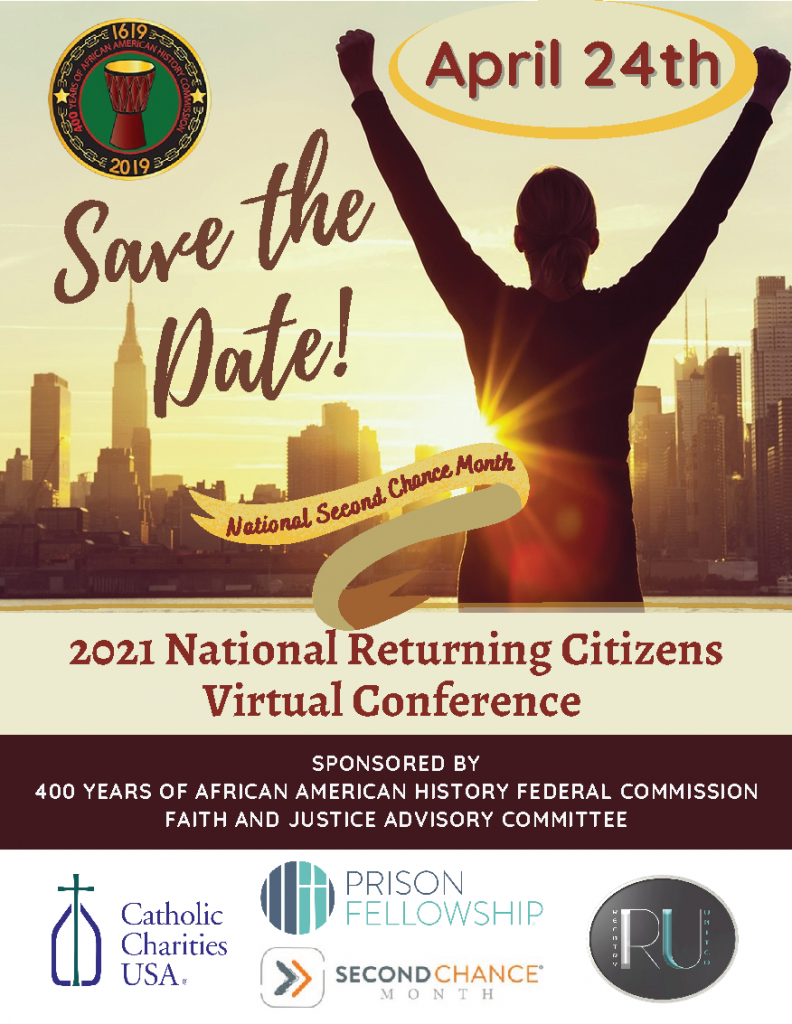 The National Returning Citizens Virtual Conference (NRCVC 2021) in recognition of National Second Chance Awareness Month is a historic event sponsored by the 400 Years of African American History Federal Commission, Prison Fellowship, Catholic Charities USA, and supported by a host of reentry partners across the country. The conference was held on April 24, 2021 as a day of celebration, information sharing, and plenary sessions designed to inform, build coalition, and create awareness of the need to remove the collateral consequences associated with having a felony and identification as a returning citizen.

Video archive
Conference program
Promotional Postcard
---
Justice Sunday 2021 (click here for a video archive of the full program)
January 17, 2021 — 12 pm to January 18, 2021 — 12 am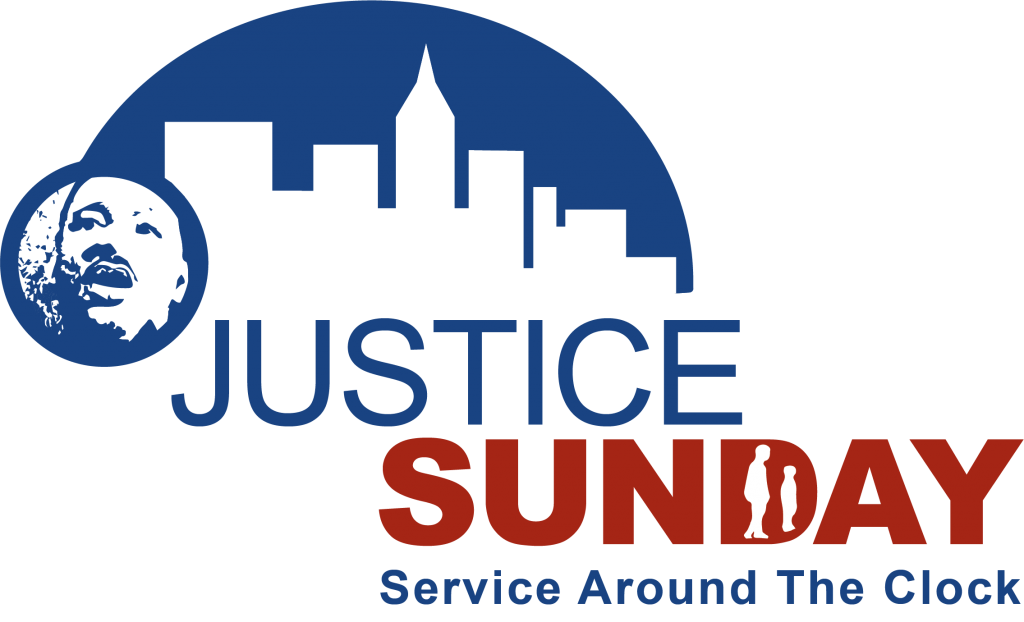 This year, the Advisory Committee on Faith and Justice coordinated commemorative our efforts to engage all generations through the 2021 Justice Sunday Service Around the Clock, a compelling tribute to the life and legacy of Dr. Martin Luther King Jr. See the full program here.
Older Programs
From the escape of Ona "Oney" Judge from her enslaver, George Washington, on May 21, 1796, to the eloquence of Amanda Gorman, Inaugural Poet for President Joseph R. Biden and Vice President Kamala Harris, we have stories to tell. The brilliance, tenacity, and resilience of African Americans have shone through during our 400-plus-year journey. Our light still shines. Click here to learn more.
Celebrate Black Achievement, Yet Remember the Challenges
Being Black in America comes with complications embedded in American history. From the first major documented slave ship arriving on the Virginia shore in 1619 to the lynching of teenagers like 14-year-old Emmett Till in 1955 Mississippi to "the talk" that Dr. Yohuru Williams said many African Americans have had to have with their own children regarding racism and police brutality in the nation, he calls home. Click here to see more.
The brave, forgotten Kansas lunch counter sit-in that helped change America
On a beautiful Saturday morning in July 1958, 19-year-old Carol Parks unexpectedly started a movement. She parked her yellow Chevrolet in downtown Wichita and walked through the revolving door of Dockum Drug Store. She took a seat at the lunch counter and ordered a Coca-Cola. She did this, she said, "as if I'd been doing it all my life." Click here to learn more.
SPS Commerce Black History Month Celebration
To kick off our Black History Month celebration, SPS Commerce invited Founding Director of the University of St. Thomas' Racial Justice Initiative, Dr. Yohuru Williams, back to lead an interactive educational session with our employees. Click here to learn more.
From Slavery to the White House: The Extraordinary Life of Elizabeth Keckly
This revealing narrative reflected on Elizabeth's fascinating story, detailing her life experiences from slavery to her successful career as First Lady Mary Todd Lincoln's dressmaker. Click here to learn more.
A Chapter In U.S. History Often Ignored: The Flight Of Runaway Slaves To Mexico
In a forgotten cemetery on the edge of Texas in the Rio Grande delta, Olga Webber-Vasques says she's proud of her family's legacy — even if she only just learned the full story. Turns out her great-great-grandparents, who are buried there, were agents in the little-known underground railroad that led through South Texas to Mexico during the 1800s. Click here to learn more.
Africatown Museum Construction Begins | AL.com
The official start of the first major tourism attraction connected to the 2019 discovery of the last slave ship to enter the United States kicked off Thursday, February 19, 2021, with a ceremony that underscored "God's sense of humor." The project that will honor the people aboard the vessel and the community they settled north of Mobile kicked off with a groundbreaking ceremony at the Robert L. Hope Recreation Center. Click here to learn more.
NAFJ "From Nonviolence to No Violence"
This project is conducted by Arkansas' lead Pen or Pencil Affiliate of the National Alliance of Faith and Justice, supported by the 400 Years of African American History Federal Commission, Pine Bluff Faith Community Coalition Ministerial Alliance, United Way of Southeast Arkansas, Jefferson County Sheriff's Office, Pine Bluff Police Department, and Southeast Arkansas Behavioral Healthcare, and all school districts in the city of Pine Bluff; Click here to learn more.