STRONGER THAN is a special emphasis campaign of the 400 Years of African American History Commission chaired and inspired by the work of Grammy award-winning performing artist, Coré S. Cotton. The campaign will recognize and celebrate the strength, courage, and resilience of women across diverse dimensions, historical and present day; sung and unsung. STRONGER THAN began March 1, 2022 (Women's History Month) and continued through May 8, 2022 (Mother's Day). It originated from the power and purpose of the campaign's national anthem, "Stronger Than…", written by Coré, released nationally by A Woman Evolved LLC, Inc. on 400 Women's Day, May 15, 2022.
National Chair, Co-Chairs, and Honorary Committee
More about the STRONGER THAN campaign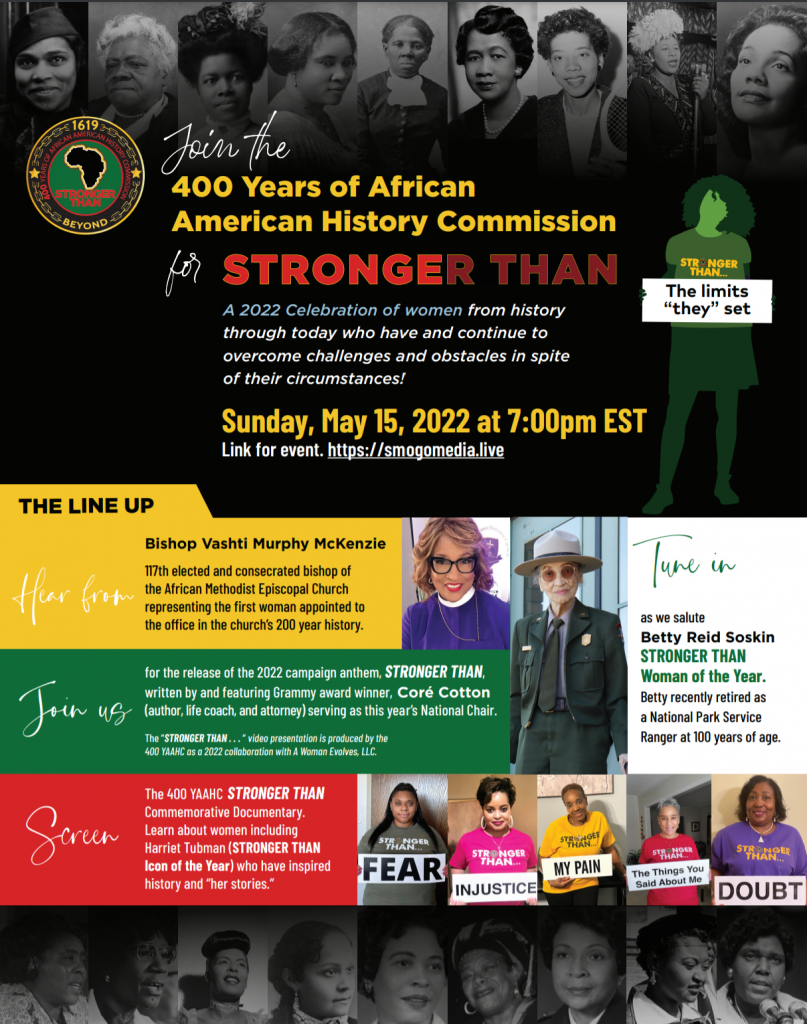 Are you a woman of victory who . . .
Has exhibited unimaginable strength and overcome in the face of a health or other crisis?
Has succeeded in a career where others spoke failure over you?
Faced seemingly insurmountable obstacles, but decided to push through?
Broke barriers for someone who has or will come behind you?
Is in the midst of a challenge and needs to know that someone else successfully made that journey?
STRONGER THAN Documentary